Scientology
John referred me to a scientology website last night. It is, perhaps, the most ridiculous belief system I have ever encountered.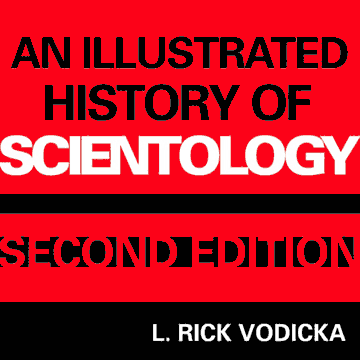 Now I'm sure it is a bit over dramatized, but I looked it up and the most prominent Scientologists DO believe in Xenu and Thetons.
Really? How can 55,000 Americans and countless others believe the religious teachings of L. Ron Hubbard, a science fiction writer who created the church in 1952?

Another funny little quote I came across on http://en.wikipedia.org/wiki/Scientology:

For instance, Hubbard's 1958 book Have You Lived Before This Life documents past lives described by individual Scientologists during auditing sessions. These included memories of being "deceived into a love affair with a robot decked out as a beautiful red-haired girl", being run over by a Martian bishop driving a steamroller, being transformed into an intergalactic walrus that perished after falling out of a flying saucer, and being "a very happy being who strayed to the planet Nostra 23,064,000,000 years ago".

I believe our friend Mr. Hubbard was a little off his rocker. But... I am wondering if I could enter the world of scientology claiming I was the red-haired robot and create a name for myself amongst the many famous stars who believe in Scientology.

Just to keep this fair, wikipedia also stated:

Scientologists argue that published accounts of the Xenu story and other colorful teachings are presented out of context for the purpose of ridiculing their religion. Journalists and critics of Scientology counter that Xenu is part of a much wider Scientology belief in past lives on other planets, some of which has been public knowledge for decades.

So here is our question of the day:
Which system of belief do you find most ridiculous... and which do you find most accurate?

Interesting stuff. Very interesting.

~whitney~

P.S. go see Nacho Libre, pointless yet very entertaining.

P.P.S. Tom Cruise and Katie Holmes are Scientologists and tried to uphold the teachings by having a silent birth.
I'm sorry... but when I have a child, it certainly will not be silent.